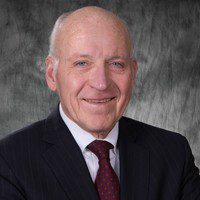 Timothy W. Waldeck
Partner
Timothy W. Waldeck (1947 - 2017) was a founding partner of Waldeck & Woodrow P.A.  He was a 1970 graduate of Bradley University and a J.D. graduate of Drake University in 1972. He was a member of the Hennepin County and Minnesota State Bar Associations; the Minnesota Defense Lawyers Association; the State Bar of Wisconsin; the Twin Cities Claims Association; CLM International Products Liability Committee; NRRDA, and was the Past Chairman of Eagle International Associates, Inc. (2013-2015). Mr. Waldeck practiced exclusively in insurance defense throughout most of his career providing defense to both surplus lines and standard line carriers with primary emphasis in defense of products liability, professional liability, and church claims. He was involved in the trials of hundreds of lawsuits and had over 50 appellate court decisions from the State of Minnesota, State of Wisconsin, and the 8th Federal Circuit.
Mr. Waldeck had been a presenter for continuing education for adjusters and continuing legal education for lawyers throughout the years, including the following topics:
Dram Shop Law
Commercial Litigation
Claims Handling and Communications of International Product Manufacturers
Bad Faith Litigation in Minnesota and Wisconsin
Construction Coverage Issues; Evaluating and Negotiating of Claims
A Nationwide Review of 2012 Claims Issues (Minor Settlements)
Unfair Claims Practices Act
The Long and Ubiquitous Arm of Liability and Current UIM/UM Issues
Employers Coverage B Exposure in Third-Party Claims
Discovery in Liquor Liability Cases
In addition, he was a contributing author for Engineering Testimony published by Biomedical Engineering through the University of Iowa and had served as a Judge in a mock trial to demonstrate trial techniques.